Dr Stephen Samuel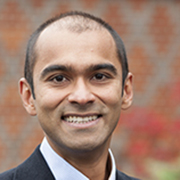 Teaches and researches in public international law, jurisprudence, histories of common law traditions, political theory, moral philosophy and English private law (Contract, Equity & Trusts). Stephen also works with various aspects of internationalisation.
Supports international students studying at the Law School, student exchanges (Erasmus+ outgoing and incoming) and overseas visitors to the School of Law.
Areas of interest
Predominantly, Stephen's research interests focus on universal characterisations of law; and, the role such characterisations play in the practice of international law, in the ways international lawyers think about their profession, and/or reflect upon their relevance to political and moral questions.
Stephen is also interested in finding innovative ways to enhance student learning and expanding the career opportunities of law graduates. Recently, Stephen authored a report for a three-year University Teaching Fellowship Scheme (UTFS) project entitled "Student Stories of HE Assessment".
Stephen is a Singaporean who first joined Reading in 2008 for the LLM in International Law and World Order programme. Prior, Stephen read his LLB at the University of Melbourne.
Teaching
Dr Stephen Samuel currently teaches the following courses:
On the LLM programmes:
Human Rights Law, Policy and Practice (LWMHRL) – Module Convenor
Law of Armed Conflict (International Humanitarian Law)(LWMTAC)
The Use of Military Force (LWMTUM)
On the LLB programmes:
Foundations of International Law (LW2FIL) – Module Convenor

International Law and Global Security (LW3IGS)

Equity and Trusts (LW2ETR/LW3EQT)

Contract (LW1CON)

Jurisprudence (LW3JUR)

Research & Writing Skills (LW1RWS)

General Introduction to Law (LW1A05)
Steve is Director of LLB with International Legal Studies, helping to coordinate visiting and outgoing students for their study abroad. He is also currently in the School's Health & Safety Committee as well as Research Committee.
Research centres and groups
Selected publications
Stephen Samuel (2016) "British Influences on the 'Ideals' of International Lawyers" in Robert McCorquodale and Jean-Pierre Gauci (eds.) British Influences on International Law, 1915-2015 (Leiden: Brill Nijhoff, 2015), pp. 76-90. (on Google Books)
Conferences
22-23 May 2017: Invited to present at a symposium held at the University of Helsinki, on the general theme of "International Law in a Dark Time". Presentation explored the problem of statist-turns with respect to supra-national human rights protection.
8 December 2016: Academic workshop entitled "After Chilcot: Evaluating the Legal Implications of the Iraq Inquiry", a one-day symposium to explore the legal and policy implications of the Chilcot Report. This workshop was organised by the University of Liverpool's School of Law and Social Justice.
9 March 2016: Staff seminar series: "Normative Self-Regulation of International Lawyers: Explaining its 'Nature' & Identifying 'Threats'."
5 June 2015: Participant at "(International) Legal Positivism: Custom, Interpretation and Subjectivity" Workshop at the Oxford Law Faculty.
6 May 2015: Presented a paper entitled 'Plotting Torture', for the University of Reading's Research Student Conference.
16 January 2015: Co-presented Paper (with Professor James A Green) for ESRC Funded Project 'International Commissions of Inquiry: Problems and Prospects', 16th January 2015. The Human Rights and International Law Unit at the Liverpool Law School hosted the project.
4-6 September 2014: ESIL Conference on "Boundaries of International Law and Bridges to Other Fields and Disciplines", University of Vienna
9 October 2013: Staff seminar series: "On the Methodologies of Public International Lawyers".
23-25 May 2013: ESIL Research Forum on "International Law as a Profession" hosted by the Amsterdam Center for International Law (ACIL) of the University of Amsterdam (UvA).
26-28 March 2013: Presented a paper entitled "What do international Lawyers do?" at SLSA Conference in York, in the "Lawyers & Legal Professions" stream. (26-28 March 2013)
26-28 March 2013: Presented a paper entitled "'Plotting' Torture: Why is the torture in Payback (1999) so different from the torture in Zero Dark Thirty (2012)?" at SLSA Conference in York, in the "Law & Literature" stream.